Wells Fargo | Business Credit Quiz
Wells Fargo has a wealth of tools and resources for Small Business Owners exploring credit. However, with a wide audience and varying levels of expertise, it can be difficult for users find the perfect resource fit their specific needs. That's why we developed the Business Credit Quiz. With a quick four question quiz we alleviate frustration and anxiety by providing users with relevant tools and articles to help them on their credit journey.
No product pushing, no marketing jargon, just smart, simple resources for navigating credit.
Oh, and it's dynamic too.
(Or see how I did below!)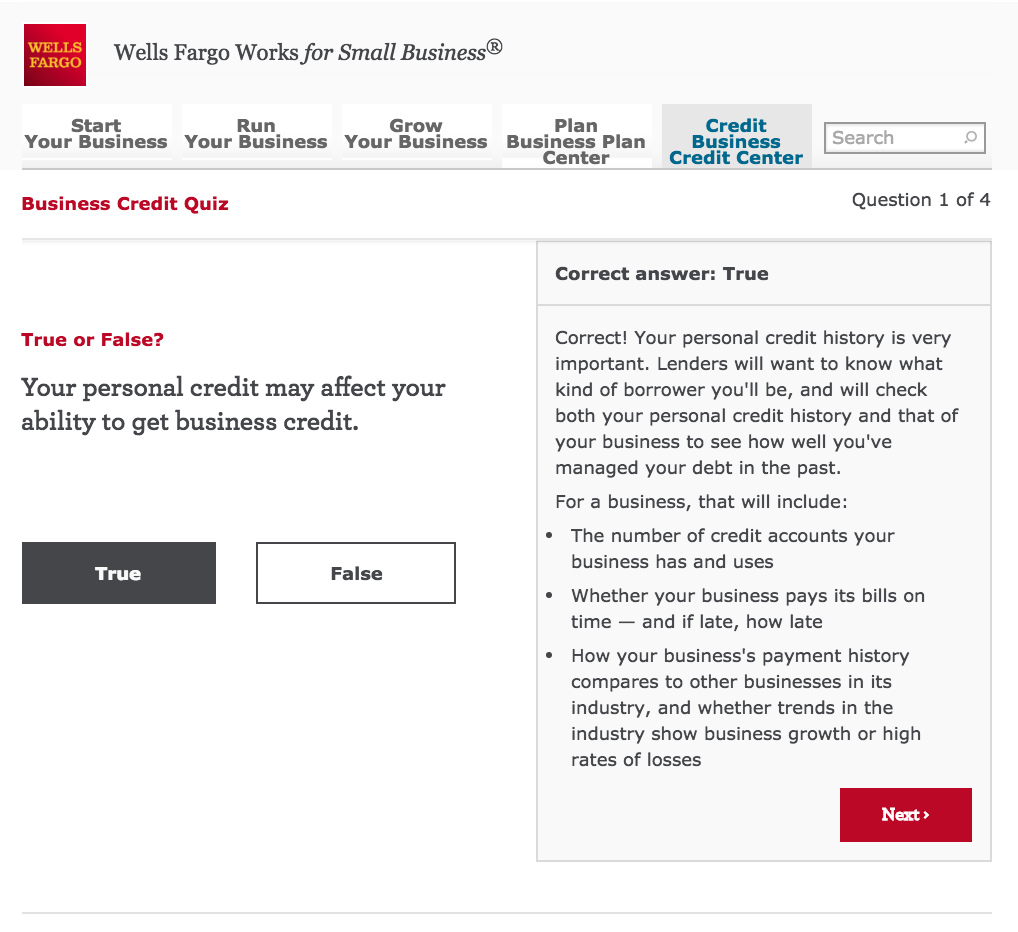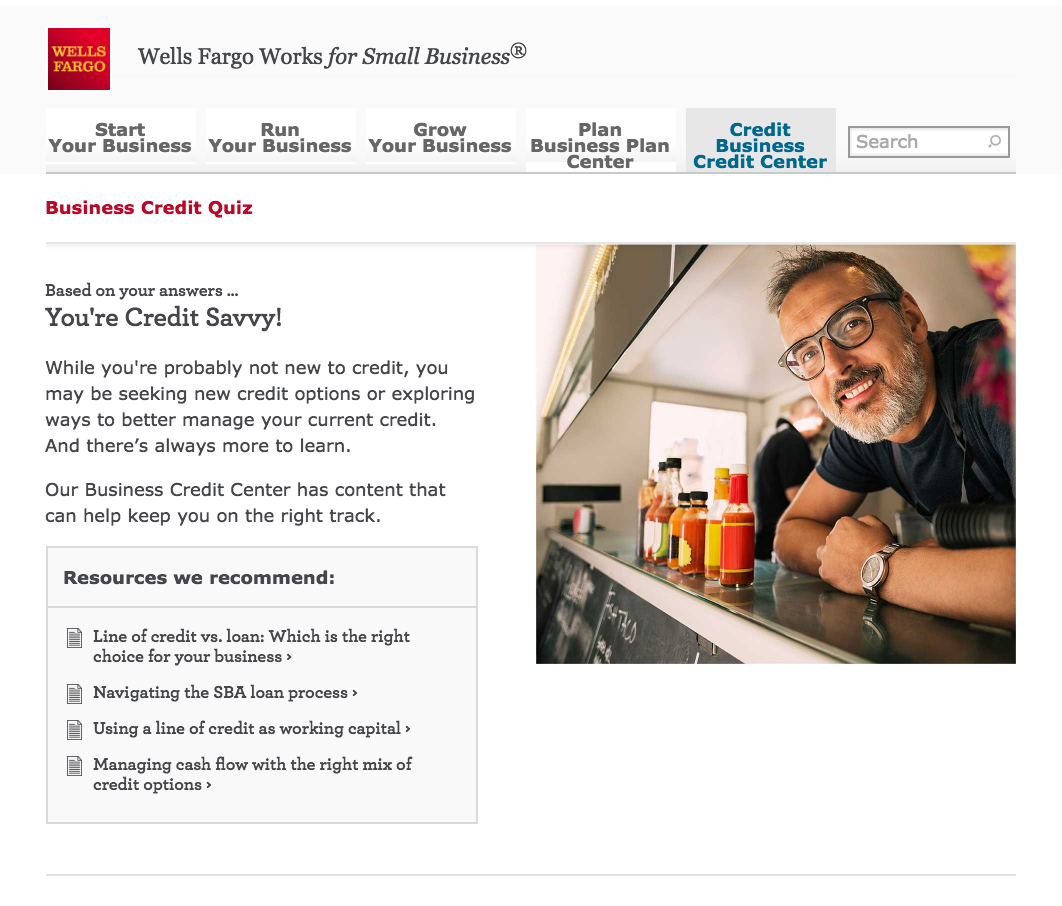 Senior Designer: Jeff Deamer | Creative Director: Mark Shewmaker